Event
Conference at Cox's Bazar on Information Technology Skills Development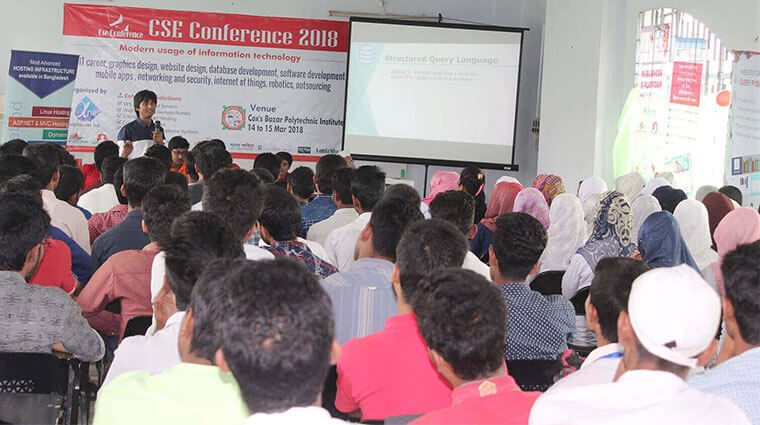 To improve the abilities of students at Cox's Bazar in the field of information technology, Alpha Net sponsored the first-ever national CSE conference.
On Wednesday and Thursday (March 14 and 15), more than three hundred students participated in the program at the university and institute auditorium.
Among the local and foreign technologists present at the conference were Ekramul Haider, CEO of Alpha Net, the hosting company and software manufacturer of CSE Conference, Ashfakul Rahman, founder of Bangla Kavita.net, etc.
During this time, advanced career building training was given on IT careers, graphics design, web design, database, software, mobile apps development, networking and security, robotics, outsourcing etc.
At the end of the conference, Alpha Net provided free web hosting and prizes were distributed among the talented students to improve their skills.